Experiment, Making, Technology
Ceremonial Opening
: Tuesday, November 13, 2018 at 19:00
Museum of Applied Arts & Cervantes Institute
art+science+makers
exhibition is realized in collaboration with authors and research specialists working at Makers Space –
Open to New Ideas
, Center for the Promotion of Science. Makers Space is recognized as a common denominator for art and science, a place that is capable of catalyzing innovation, inspiring new ideas, promoting new discussions and generating new knowledge.
The themes explored in the exhibited works of art confront us with our everyday challenges and our presence in an environment characterized by rapid technological advancement. The visitors will have the opportunity to experience the visualization of our own heartbeat, wonder what our digital root on the Internet looks like and how the impact of our presence on the network is manifested; we will learn who or what creates new works of literature – humans or the machines and how the literary works of art are created, ask ourselves are we the ones who control or are we being controlled, understand how the scientific work and practice become art, listen to the sound of mathematical chaos, grasp how the creative visualization opens new perspectives and introduces new data interpretation, have an opportunity to bring to life a photographic landscape, compare the building techniques of different biological species and test whether the technological avatar can evoke empathy in humans.
Welcome to the world of experiment, creation and technology!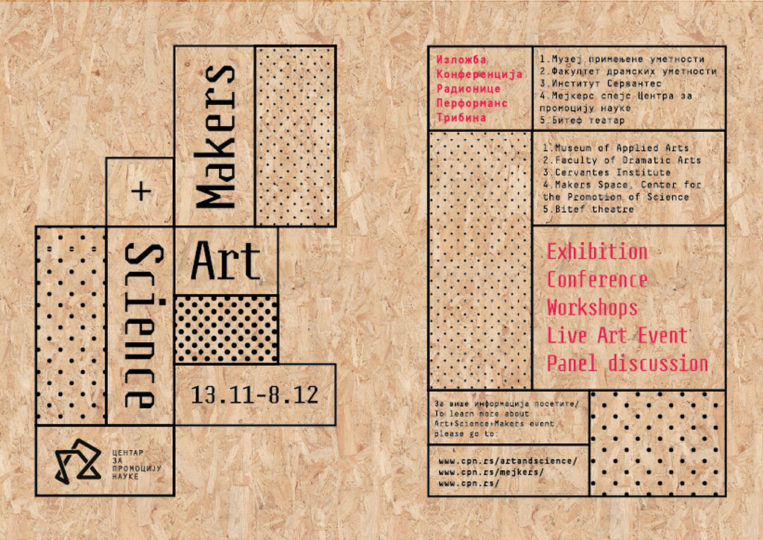 Photographs from the Opening Ceremony
Author of the photographs: Ivan Zupanc